DRINKING SNAKE BLOOD ON THE MEEKONG
The snake in Vietnamese culture is considered a mystical creature with healing properties. Eating the still beating heart and drinking its warm blood mixed with local vodka has been tradition for generations. The practice is considered especially good for bad backs; great news for travelers carrying heavy backpacks.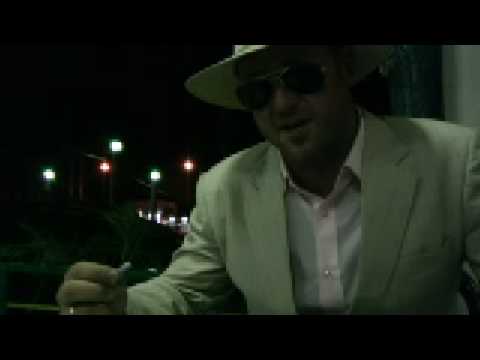 Where: Vinh Long, Vietnam
Cost: 1,000,000Dong
Passion's Passage
Vinh Long is part of the sprawling Mekong Delta and is easy to get to via bus from Ho Chi Minh or, if you're coming from Cambodia, via slow boat. There are plenty of hotels to choose from, but Marc Passion normally stays in the reasonably priced Cuu Long A Hotel No 3, 15 Road.
The restaurant The Phong An May Lanh restaurant in Vinh Long overlooks one of the Mekong tributaries and serves snake, bat, pigeon, turtle and a host of other creatures all alive when you pick your dinner. The restaurant opens most nights, but try and find out from your hotel in advance if you've only got a day in this small town.
Picking dinner
All of the animals on the menu are caged in the lower restaurant where you can have a look at your prospective dinner before placing the order. If you go for the snake be prepared for a knowing grin from the staff and a few minutes of nervous tension while the snake is noosed and killed in front of you.
The first course is the raw snake heart and a shot of snake blood mixed with vodka that soon congeals and leaves a lasting bloody after-taste. While you're doing this, the rest of the snake is cooked and brought out in quick stages. Fried backbone, snake skin salad and a soup made with the tough meat and innards means nothing is wasted.
Was it worth it?
1,000,000 Dong is a relative fortune compared to a standard Vietnamese meal costing 60,000 Dong, but it's a once-in-a-lifetime opportunity that will probably be just the once after you've tasted it. There's every chance you'll still be hungry afterwards, but there are plenty of other places where you'll be able to dine cheaply.
Other activities in Vinh Long
There are regular boat tours around the floating markets and an interesting nightclub where you'll hear a techno version of 'Happy Birthday' most nights.
Related posts: