Chili Challenge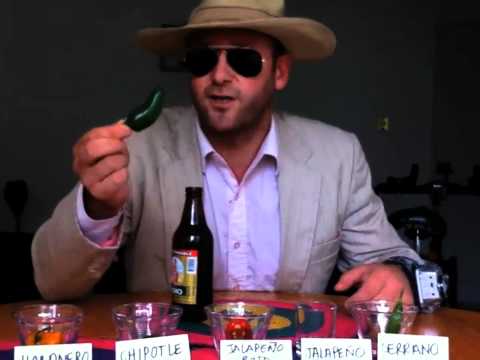 Your trip to Mexico City can be about 2 things. The history and well known tourist sites OR, all about the food. If you can latch on to a local that knows the area well, use them as a guide to your palette leading you to the best foods that Mexico has to offer.
Now to say Mexicans eat heavy is an understatement and normally I'm not a bread eater but with all those burritos, tacos and other Mexican delights it's hard to dive into a traditional Mexican meal without some form of tortillas. And for the chilli, well you should have a go. Get your blood boiling with different chilli's burning your mouth and reminding you that you have the best of what Mexico has to offer swirling inside your sweating mouth. I recommend a Chilli Challenge!
Once you've worked out your chilli limit, hit the streets and eat eat eat.
Your first stop on the smorgasbord should be Taqueria El Califa in the suburb of Condesa. Best Tacos in town. You will leave here hurting with a stomach full of soft tacos filled with meat, different types of salsa and more than likely cheese.
Next, Mole. Who would have thought chicken and chocolate blends. Well it does and its delicious. Mole consists of an incredible amount of ingredients, just ask Abuelita. But some include chocolate, chilli and peanut kind of sauce poured all over freshly cooked chicken, it will certainly get the taste buds flying.
For smorgasbord stop number 3 you should drive out of the city to a Barbacoa. Many D.F residents head for restaurants on the side of the road.  One of the best is La Cabana de Charlies in Tulancingo, Hidalgo which cook up fresh roast lamb inside the sheeps stomach along with freshly hand made tortillas made from maguey. And remember: DON'T eat breakfast, just drive 1-2 hours and your whole days worth of eating will be piled into this one sitting!
Last stop among the many which stood out was a small corner restaurant called 'El Mejor Pozole' on Avenida Chapaltepec. Pozole is a soup with your choice of meat and puffed corn.Throw onion and chilli in, grab your tortilla with avocado and creme and the meal is ready to be ploughed through.
And after all this you've got plenty of different types of Tequila to wash it down.
Related posts: