MY SON TEMPLE
A thousand years ago the Cham dynasty dominated huge swaths of what is now Vietnam, Laos and Cambodia. The My Son temple was once the jewel in the crown for this ancient race and is now a Unesco World Heritage Site.
Where: Hoi An, Vietnam
Cost: Tours from Hoi An cost 70,000 Dong ( AUD$ 7 / Euro 4 / GBP 3.50) with the option of returning by boat. Be prepared to pay a further 60,000 Dong to enter the My Son temple.
Passion's Passage
My Son is 35km from Hoi An where you'll be able to book day tours for 70,000 Dong with the option of returning by boat. Admission isn't included so expect to pay another 60,000 Dong.
Walking around
There's plenty of walking in over 30 degree heats, so wear comfy shoes and take a bottle of water. It's possible to hire a guide but it's not recommended. Better to read up in advance and explore on your own.
Was it worth it?
This is a must for anyone passing through Hoi An. The place gets busy, so you might prefer to get the sunrise tour which is also the coolest time of day. Sadly, the Americans bombed the temple site during the Vietnam War, but you'll still be amazed at what was created over a thousand years ago. Read 'A People's History of the Vietnam War' by Jonathan Neale to find out what else the Americans did.
Other activities near My Son
Tours will take you through villages and towns with a couple of stops. On the boat back visit Cam Kim Island, where you'll see locals build boats and carve wood. There's also an old couple casting their traditional fishing net into the Bom River for a great photo op, but they'll ask for donations afterwards.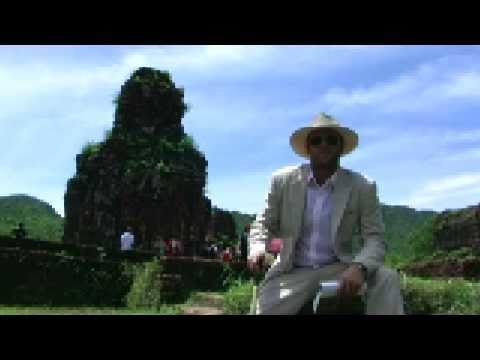 Was this information useful? Please let us know through our contact page
Related posts: