Sewell's Safari Tour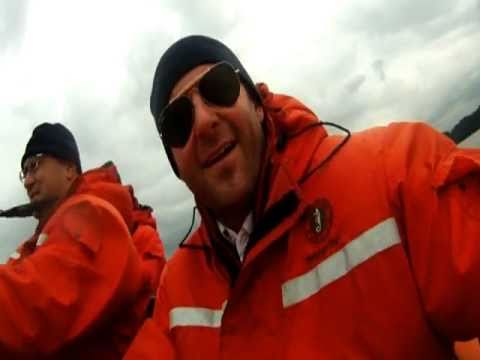 As part of Tbex 2011 in Vancouver, I was able to take part in sponsored tours showing off what the city had to offer. I'd say I definitely picked the best one! We ventured down to Horseshoe Bay around 30 or 40 minutes from Vancouver.
A big wrap to Sewell's Marina and the Sea Safari Tour they have. The day was a bit over cast but for all you camera buffs out there you'll know thats the best conditions for filming and photographing. First up you'll jump into your bright orange water proof suit, make sure your cameras are safe from the weather then you're ready to grab a seat on the custom-designed, high-speed, 30 ft. rigid hull inflatable boat, powered by twin Verado Mercury 4 stroke outboard engines.
The 2 hour trip saw us venture out from Horseshoe Bay and cruise past some of the best scenery where you'll find yourself racing beside steep cliffs, exploring caves, and viewing harbour seals at play at Pam Rocks and majestic bald eagles soaring overhead.
More info can be found at www.sewellsmarina.com http://www.facebook.com/sewellsmarina http://twitter.com/#!/sewellsmarina
and Tourism Vancouver www.tourismvancouver.com http://twitter.com/#!/MyVancouver
Related posts: