VISITING AN ORPHANAGE
So you've been getting drunk, chatting up the locals and you haven't even washed. Feeling pretty bad, huh? Why not cleanse the soul (and the memory of that Swiss girl) by doing something good for a change? There are orphanages all over south-east Asia who would welcome gifts and donations to help continue their good work.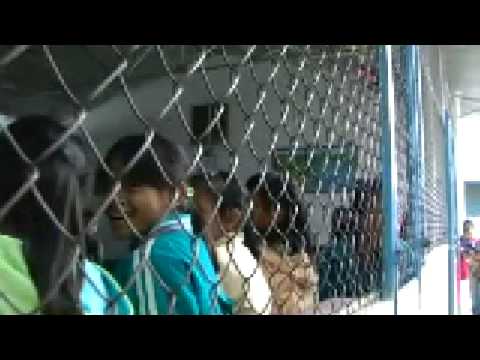 Where: Kon Tum, Vietnam
Cost: Balls, skipping ropes and games  = 100,000 Dong ( AUS$ 10 / Euro 5 / GBP 4.50)
Passion's Passage
It's not easy getting to the Central Highlands of Vietnam. A bum-numbing bus ride from either Hoi An or Dalat is your only option. Once there, you'll be amazed at how developed Kon Tum and Buon Ma Thuot are with new developments springing up all over. There are plenty of hotels to choose from, but Marc Passion normally stays in the reasonably priced Viet Tram, 162 D Nguyen Hue.
Vinh Son Orphanage in Kon Tum
The Vinh Son Orphanage is a welcoming place and only a short walk from Kon Tum town centre. Take along gifts such as balls, skipping ropes and toys and you'll be happily shown around. The nuns that run the orphanage will explain the circumstances of the little ones before you hand out your gifts to the 5 to 10-year-olds.
Was it worth it?
It's amazing the joy a small toy can give to a child. If every traveler did this once then the world would be a happier place. You'll come away wishing you could do more and maybe you can when you get home.
Other activities in Kon Tum
Kon Tum is a favorite start point for cyclists heading south to Buon Ma Thuot. Karaoke bars and street-side food vendors are everywhere.
Was this information useful? Please let us know through our contact page
Related posts: